5 Friday Favorites is a weekly post here at A Savory Feast. Each week I pick a new category and list my top 5 favorites. Got an idea for a category? Contact me! Want to let me know your favorites? I love getting comments! 
I am still fairly new to the world of blogging, but I have learned so much over the past few months. There are so many awesome resources out there to help bloggers like me succeed. This week, I am going to talk about 5 of my favorite blogging resources that have helped me grow my blog.
If you are a blogger, what are some of your favorite resources? Let me know by leaving a comment. I hope you find some helpful information today. Happy Friday!
1. PicMonkey: I use PicMonkey to edit all of the pictures I use on my blog. They have tons of options, from editing tools to fonts to overlays and much more! Their site is so easy to use and my pictures turn out great! I love their collage builder and design tool as well.

2. Bluehost: I have my site hosted by Bluehost. They are awesome! They make it really easy to install WordPress and get started with your site. I am a member of their affiliate program, so if you are considering starting a blog, please click here to sign up!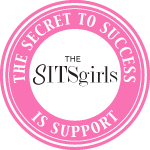 3. The SITS Girls:  The SITS Girls is an online community for bloggers. They have helped me tremendously as I am getting my blog off the ground. They have lots of ways to help bloggers connect and build community. I love joining their Twitter chat each Saturday morning and checking out their featured blogger every day. They also post helpful tips and ideas that I have put into practice on my blog.
4. My Recipe Magic: If you are a food blogger (or just love cooking) you should check out My Recipe Magic! It is a great way to share your recipes, drive traffic to your blog, and even make money!
5. Social Media: This is the biggest way that I promote my blog! I love connecting with other bloggers on Twitter, it has been huge in helping me build a community of followers. Pinterest is great because I find a lot of inspiration for recipes and ideas for how to grow my blog. Click on the buttons above to follow me!